Revitalize your
capital-raising efforts.

marketing strategy.

inflows.
GK3's proven marketing and sales services help you unlock new growth opportunities and achieve inflows with ease.
Your job is to raise capital. Our job is to make it easier.
Streamline marketing and sales for AUM growth
Attract and convert leads into closed deals, freeing up your team to focus on helping current and future clients, instead of leaving more voicemails.
We create customized strategies to build trust based on your audience, asset classes, and inflows goals, using both traditional and digital tactics.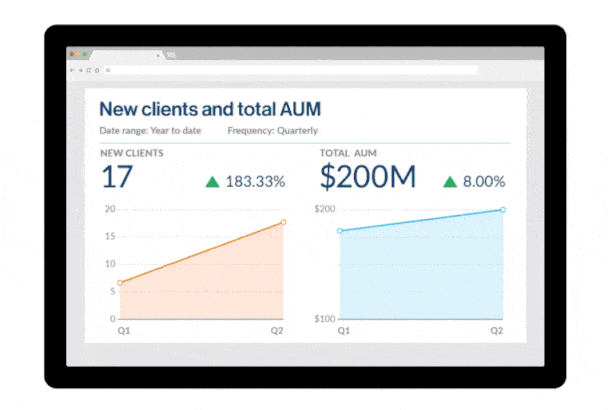 Refocus on growing your relationships
Equipped with advanced analytics and automation, our technologists help you optimize marketing and sales processes to reach the next level of efficiency, no matter where your tech stack stands today.
When you're not sweating the small stuff, you can get back to the big stuff: Building stronger, longer-lasting client relationships.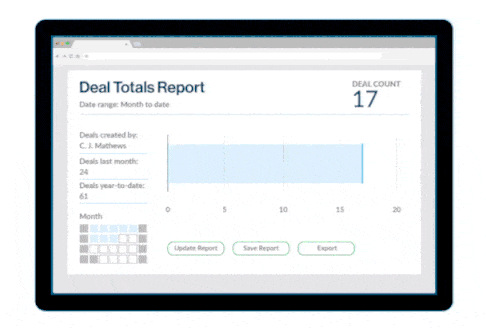 Make your sales team more successful
Build credibility and trust with your prospects — without chasing them down. GK3 helps your team use digital tactics to find your audience and engage them with less effort.
Armed with real knowledge about prospect needs, your sales team can be more effective in securing AUM.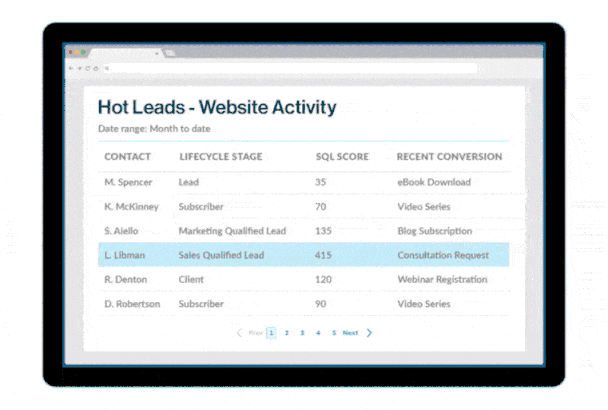 What's the right solution mix to grow your AUM?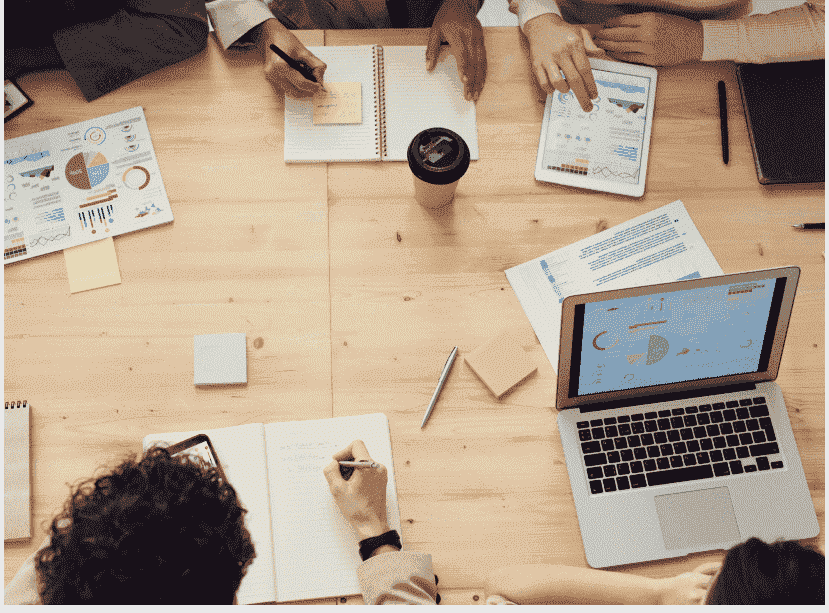 Revolutionize capital raising
Our strategic and tactical approaches to AUM growth span the entirety of your marketing and sales process. We can raise your profile, hone your message, create engaging content, optimize your marketing and sales technology, and develop systems that generate new leads and qualified prospects.
Looking to increase website traffic? Launch a new fund or product? We implement custom solutions to drive engagement and get the right people in front of your sales team for better conversations.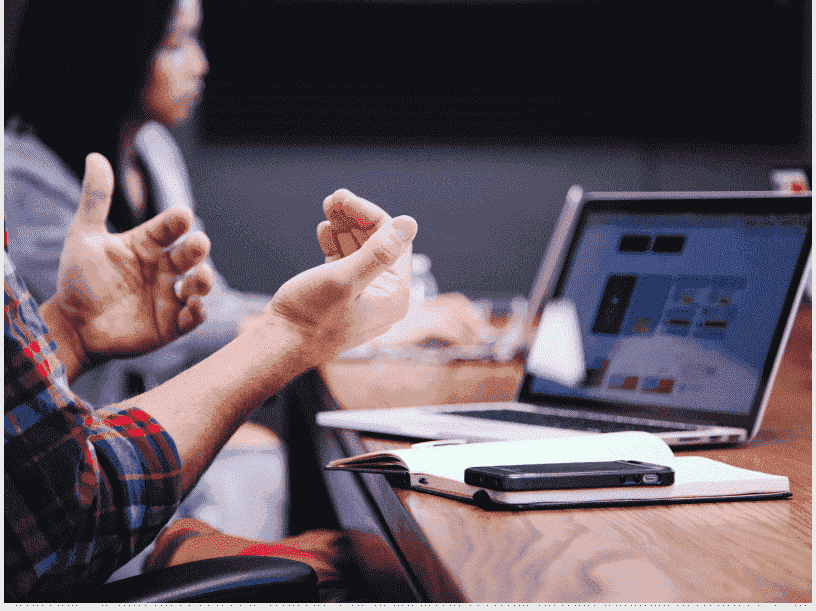 Facilitate & optimize the journey from prospect to investor
Each element of your marketing and sales tech stack must work in sync to guide your potential clients on their paths to becoming investors. We guide installations and implementations, streamline your processes, and elevate your team's effectiveness, no matter where you are in your technology journey.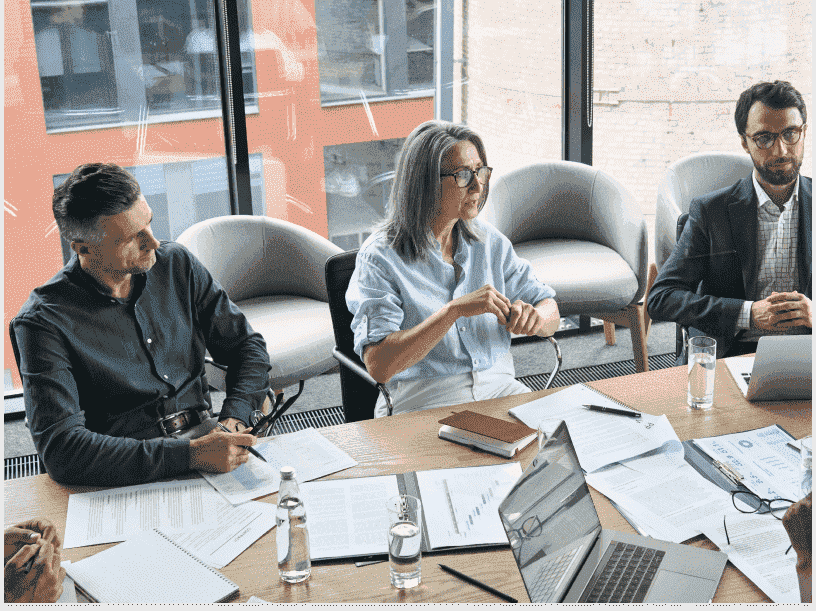 Focus on closing the right deals faster
Help your sales team prioritize the most qualified, most interested prospects.
From lead scoring to automated sales funnels, we can coach your teams to use digital tools and processes to their advantage, garnering fresh inflows.
Inflows shouldn't
be this hard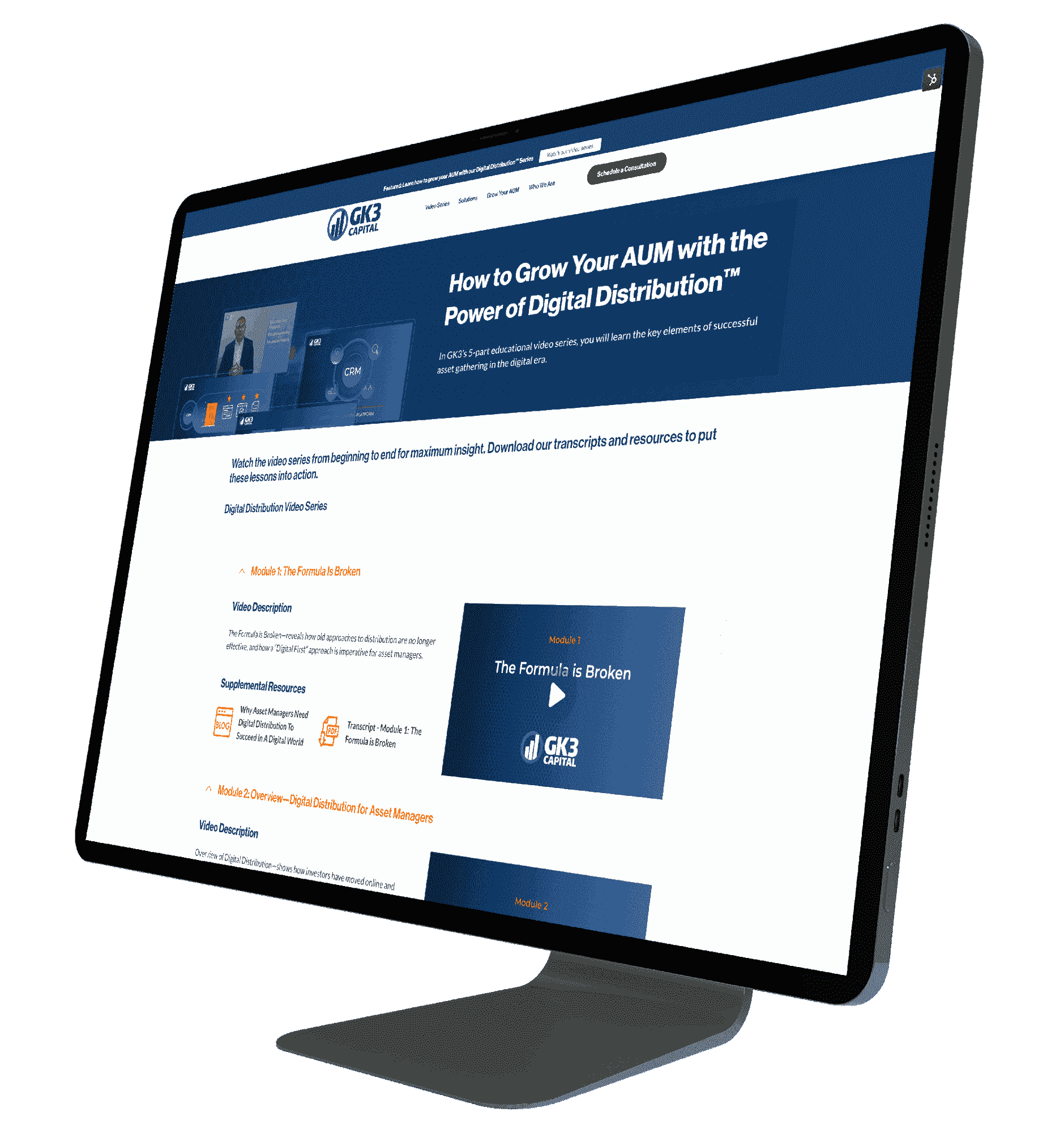 Leads and appointments
scheduled in 2021
Rasied by our clients
in 2021
Combined years of experience in
financial services
Who we serve in financial services
Asset Managers
Every asset manager faces stiff competition for flows or performance.
Real Estate Sponsors
Raising capital for real estate funds requires specialized expertise.
Alternative Investments
Alternative investments are on the cusp of record growth. As an alternative asset manager, are you ready to capture AUM on par with your alpha?
Wealth Managers
The increasing importance and complexity of investing and taxes mean investors are searching for answers — and the right advisors — online. Can they find you there?
Mutual Funds
For independent, boutique, and specialized mutual funds and ETFs, differentiation is paramount. Are you ready for the future?
Financial Data & Technology
Digital comes naturally to fintech firms — and you're used to being discovered online. We'll help you put your best foot forward to take growth to the next level.
Don't just take our word for it
Hear what our clients have to say
Full Service!
"With a focus on the RIA channel, it is especially important to leverage digital marketing to reach our target audience. Further, compelling content is essential. GK3 not only helps us to create content, but also deliver that content to the target audience in digestible, compelling formats. As our business has evolved, we have expanded the scope of services we receive from GK3. They have provided consistently excellent support, and are proactive about recommending which of their services are appropriate given the stage of growth of our business."
JEFF HOLLAND
President
ACCORDANT INVESTMENTS
"GK3 does so many things for our company - we have a compelling story to tell & it is GK3 that has packaged up that story & gotten it out to our target market, driving inbound interest beyond what our company has ever experienced."
BOB HERRMANN
Chief Executive Officer
FREEDOM ADVISORS
"GK3 Capital is a highly recommended partner for any asset management firm looking to grow utilizing a digital distribution strategy. The combination of their inside-out knowledge of asset managers, investments, distribution, and digital marketing uniquely positions GK3 to help their clients efficiently & effectively raise capital."
CRIAG KATZ
Executive Vice President
DISCOVERY DATA
"GK3 upgraded our digital footprint and revolutionized our brand. They captured our message and voice perfectly — we now have a digital presence that captures our philosophy to our target audience."
PATRICK J. LYNCH III
CFS, Senior Partner
WHITESTONE WEALTH MANAGEMENT SERVICES