Understand the basics
Buyer personas are fictional, generalized representations of your ideal customers. They help you understand your customers (and prospective customers) better.
Customize your persona
Buyer personas are created through research, surveys, and interviews of your target audience, including a mix of customers, prospects, and those outside of your contact database.
Personalize your message
Instead of sending the same lead nurturing emails to everyone in your database, you can segment by buyer persona and tailor your messaging according to their specific needs.
Create the Ideal Buyer Persona
Unlock everything you need to get started with your investor personas.
Access your buyer persona guide now
GET THE TEMPLATE
Start resonating with your ideal audience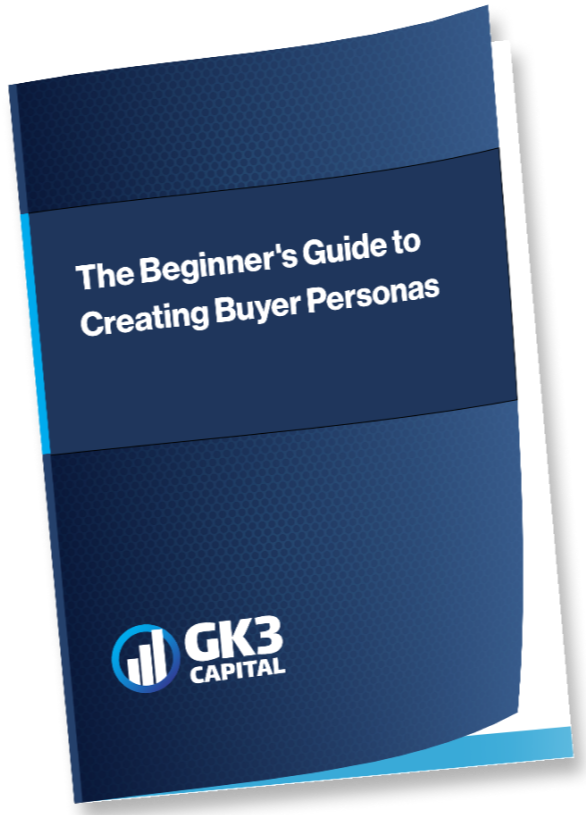 GK3 Capital's Buyer Persona Template will help you:
Understand the needs of your ideal buyer
Gather deeper insights backed by research
Transform your marketing with relevant messaging
Craft a winning digital marketing strategy
Download GK3 Capital's Buyer Persona Template and start driving AUM and revenues higher.