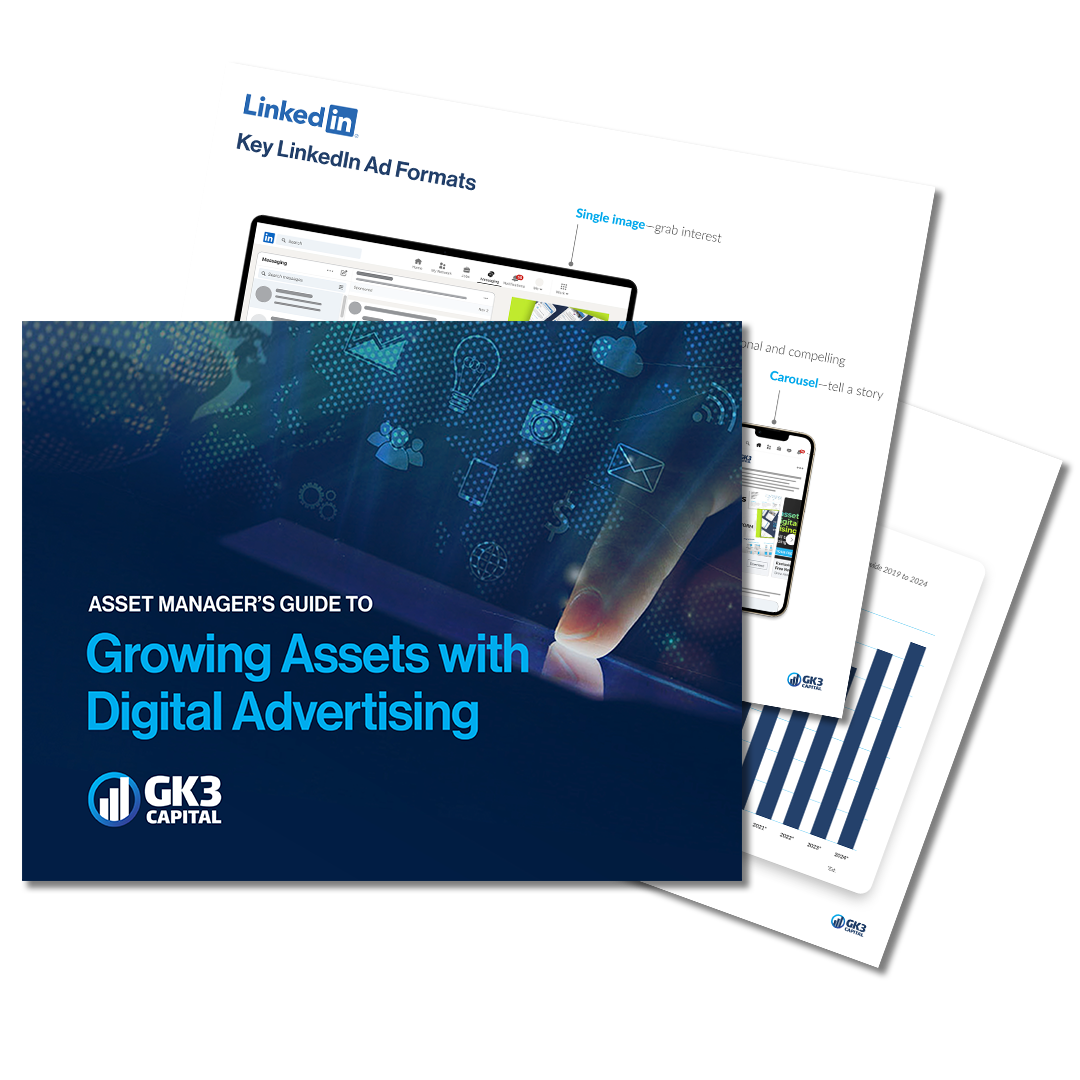 Reach your investors
On average, your clients spend 7 hours a day online, 2.5 hours of that is spent on social media, and 52% of that time, they're connected through a mobile device.

Utilize custom content
Content is a relationship. Create custom content to show how you are different and generate leads for your marketing and sales teams to convert into customers.

Raise more assets
Optimize your online marketing with the primary digital advertising platforms. Digital advertising is a powerful tool to expand your reach, find new clients, and grow AUM and revenues.
Grow AUM with Digital Advertising
Learn how to enhance your distribution efforts with this guide for Asset Managers
Access your digital advertising guide now
GET THE GUIDE
Transform your digital marketing strategy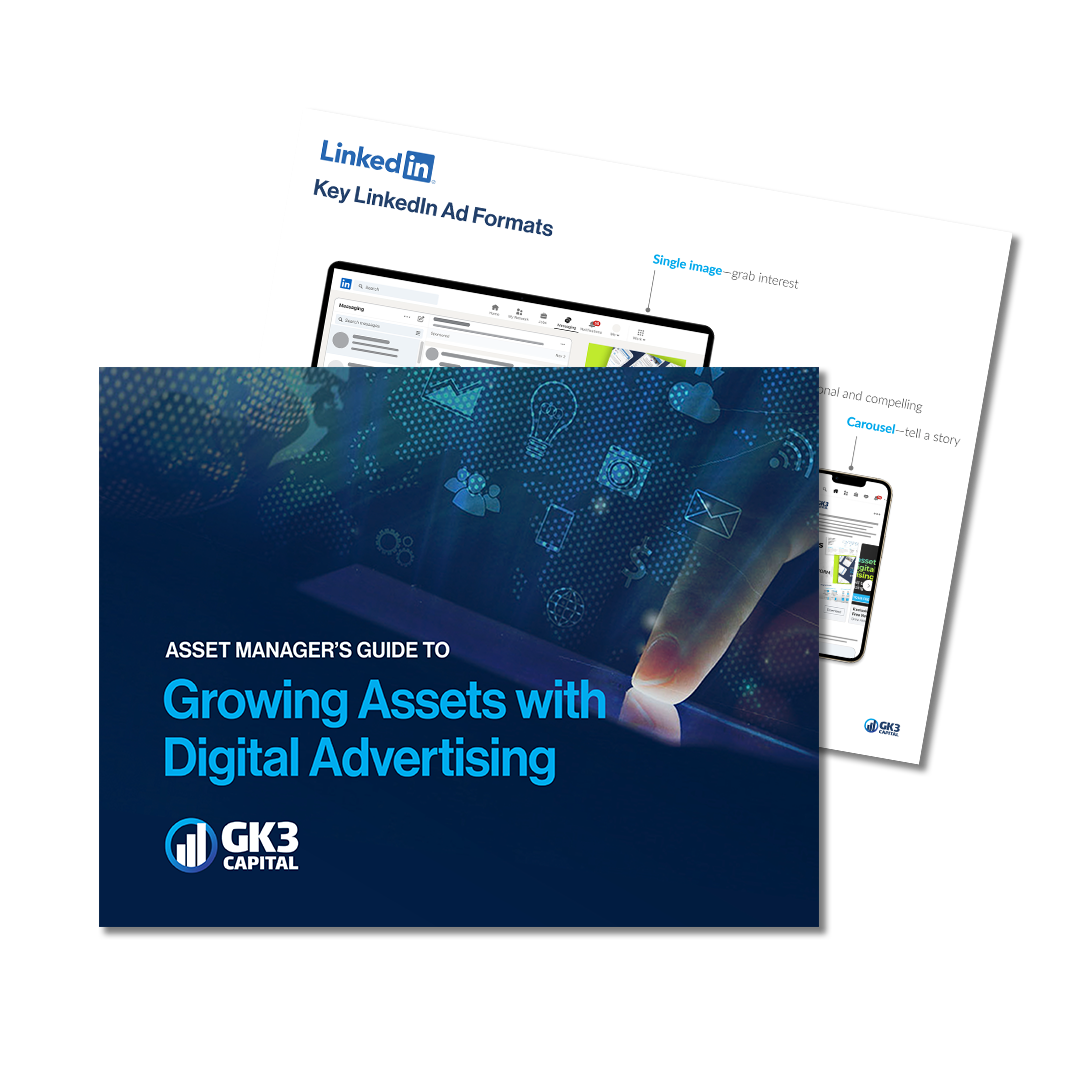 GK3 Capital's Growing Assets with Digital Advertising Guide will help you:
Understand where and how to meet your audience online
Transform your content into a reliable driver of business growth
Retain and raise assets with a combination of organic and paid social media
Build a winning digital advertising strategy
Download GK3 Capital's Growing Assets with Digital Advertising Guide and start driving AUM and revenues higher.