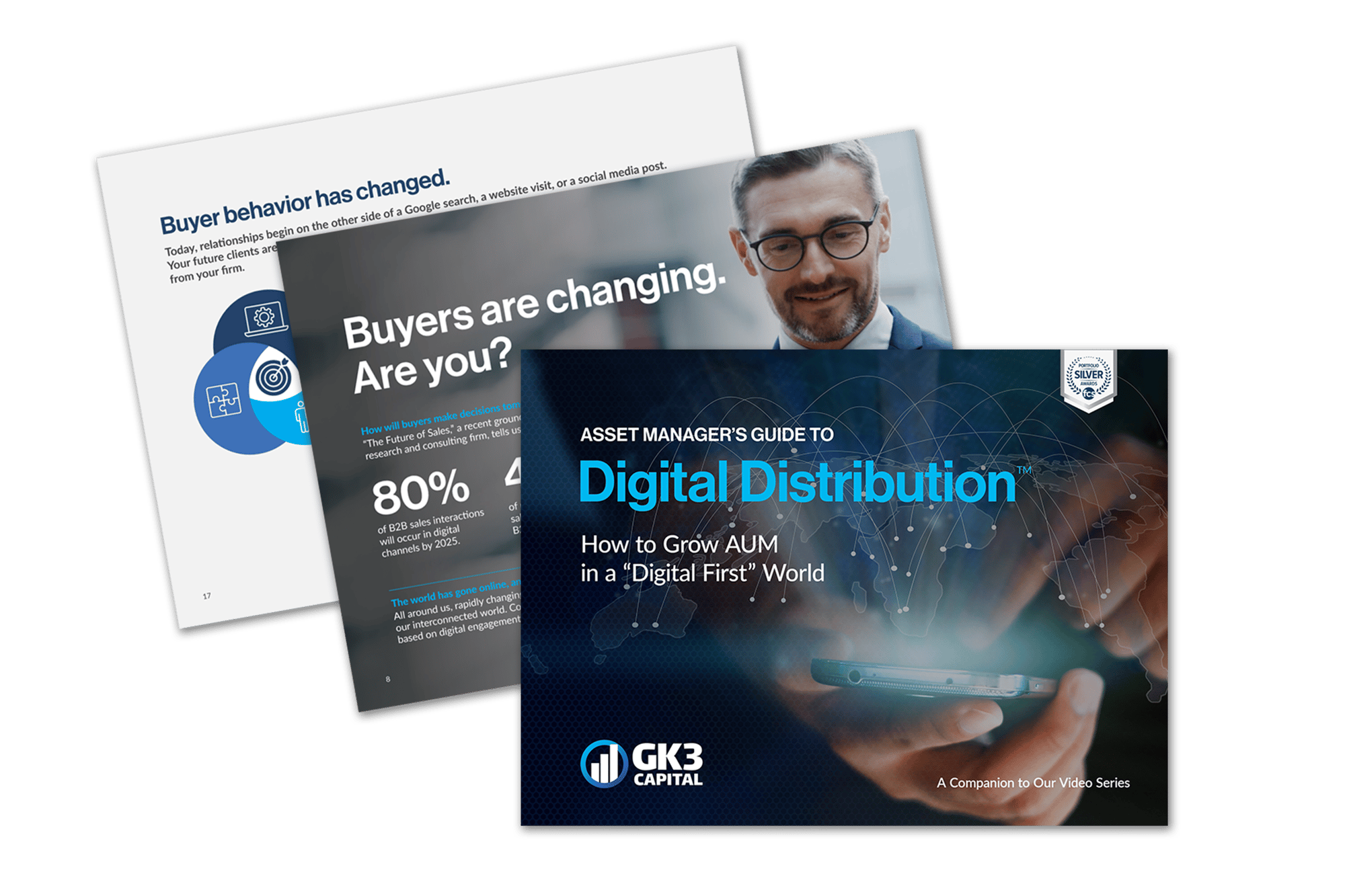 Leverage "inbound"
Inbound is the road map for how to grow a business in a digital world, it provides a step-by-step guide for the strategies and tactics you need to align with how buyers make decisions today.
Optimize your tech stack
5 key pieces of technology are needed to succeed at digital distribution. Combined, this technology suite comprises your "Digital Wholesaling Platform."
Modernize your sales team
The old divide between marketing and sales is outmoded. Your new team will include digital experts and a modernized sales team, all aligned to deliver revenue and AUM. Your digital experts will generate leads.
Master Digital Distribution™ to raise more assets, faster
Learn how to grow AUM in a "Digital First" world with this award-winning guide.
Access Your Award-Winning Guide
GET YOUR AWARD-WINNING GUIDE
Meet investors at their moment of intent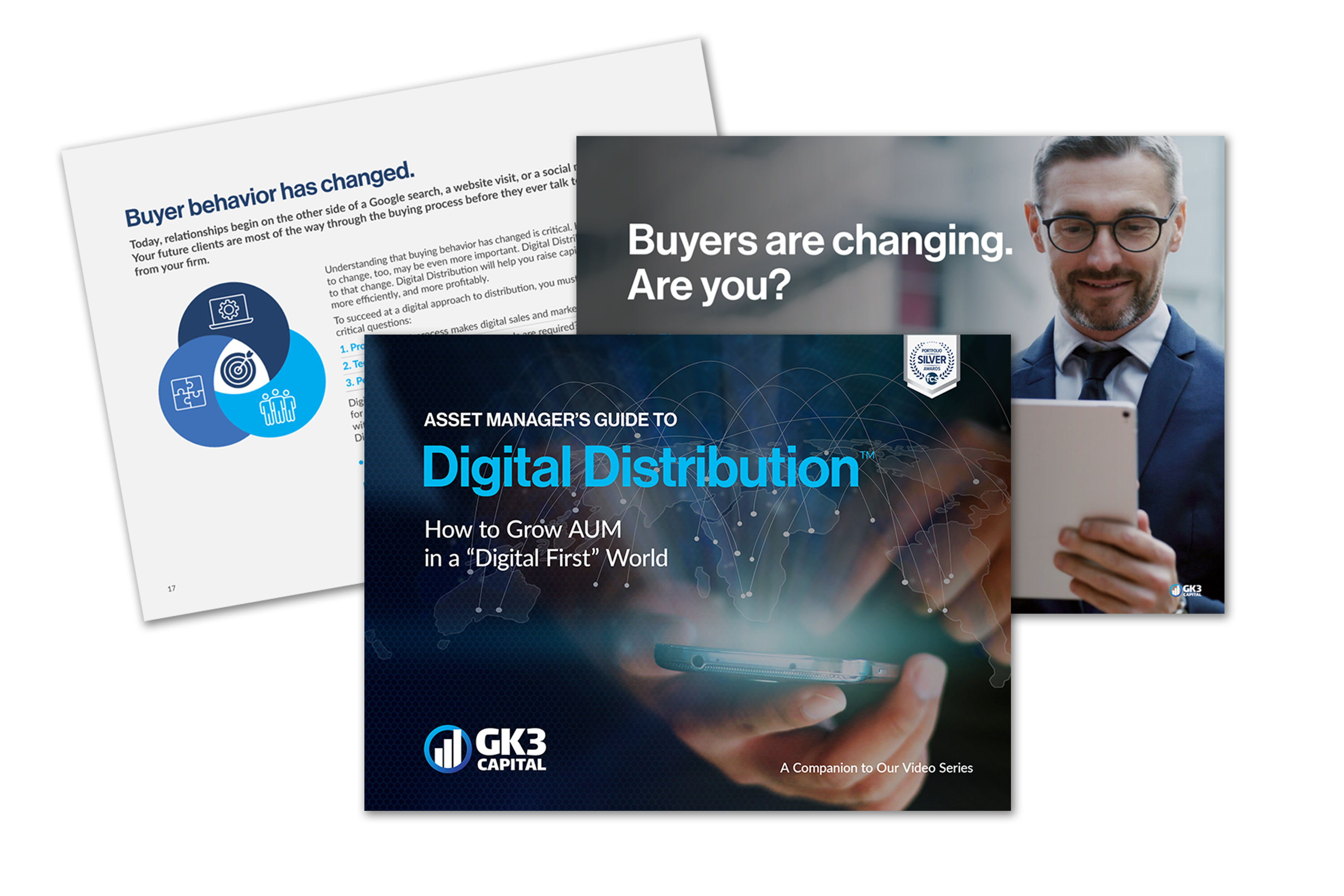 GK3 Capital's Award-Winning Guide to Digital Distribution™ will help you:
Understand why the old rules of distribution no longer work
Utilize the inbound methodology to generate inflows
Align your sales and marketing teams into one revenue generation team
Start utilizing Digital Distribution™
Download GK3 Capital's Digital Distribution™ Guide and start driving AUM and revenues higher.