We believe in Peter Drucker's quote which says that "culture eats strategy for breakfast."
Long before COVID changed how companies' function, we adopted a flexible working environment that values output over hours. While headquartered in Central New Jersey, our team consists of professionals across the county, all connected by our mission of service to our clients and partners.
Our values shape our culture
When you meet us, you'll learn pretty quickly that every member of our team is unique, but there are three very important things that we all have in common – our core values.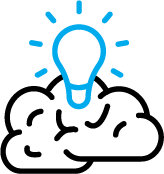 Learning
We support an open mindset, an independent quest for knowledge, and shared learning directed toward the mission of our organization.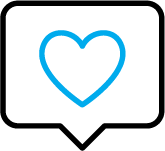 Passion
We believe passion is a key ingredient for success at the individual, team and organizational level.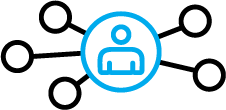 Balance
We understand that work-life balance is an important aspect of a healthy work environment.
We have you covered
We care about our employees, and here are just a few ways we show it.
Comprehensive
health benefits
Competitive
salary
Flexible
PTO
Work
remotely
Team building
activities
401K
benefits
Current employment opportunities
Like what you see? Check out these opportunities!
Inbound Marketing Account Manager
As an Inbound Marketing Account Manager you should have solid experience in marketing with a customer service approach to help manage our client's portfolios. You should also have a clear understanding of how digital tools add value to company strategy and performance.
Ultimately, you should be able to contribute to business growth through creating and maintaining long-term client relationships.
Looking to raise capital and not overhead?
Let's get started.